Thank you for visiting our website.  Although the Felida Open will certainly be a very fun event for the entire Felida community, we are also working hard to raise money and awareness for the Dawn Strong – Shine a Light on Lung Cancer charity.  The goal of this page and the associated links, is to do our best to introduce you to this amazing and quite misunderstood cause.  I am, by no means an expert on the subject, nor do I claim to be an accomplished author but over the coming months, I will attempt to bring as much information as possible to this site.  We are very excited for the golf event and even more excited to help Shine a Light on Lung Cancer.
I guess the best place to start is to introduce you to the "Dawn", in Dawn Strong.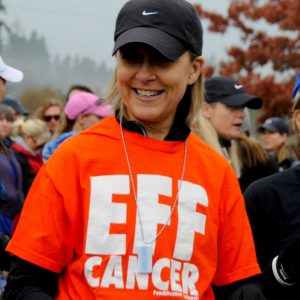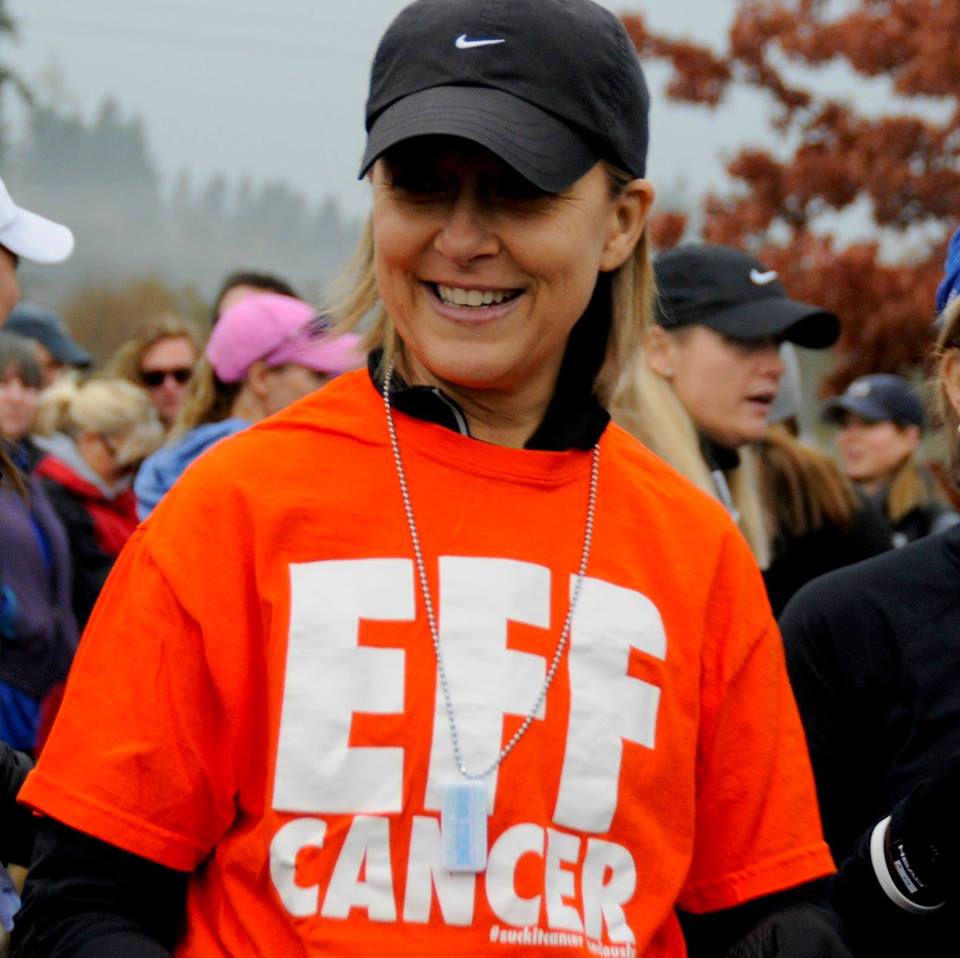 Hello, my name is Dawn Horner and I have stage IV lung cancer. In 2014 I saw my physician for a cough and shortness of breath. After mentioning a family history, my physician told me I did not have lung cancer. On the outside I looked like a very healthy 51 one year. I had never smoked, ate healthy foods and exercised regularly. For nearly two years I was treated with inhalers and allergy medications for reactive airway disease. On top of that, two chest x-rays taken 10 months apart were read as normal. When I took my x-rays for a second opinion the doctor spotted something suspicious on both chest x-rays, so he ordered a CT scan of my chest. This told the real story, I had a tumor in my lung, ribs and spine.
Had there been more awareness, my cancer could have been caught sooner, but since my doctor didn't realize that non-smokers could get lung cancer, she didn't think it was possible. When asked what my chances were for survival, I was told 6 months to 1 year, but since I was so healthy I was put in the one-year category. So, for 3 ½ years, we drove to Seattle every 3 weeks for chemotherapy treatment that would control my cancer. In August, my cancer bean to grow. Due to the lack of funding there is not an FDA approved drug for my type of cancer, so I am now involved in a clinical trial at MD Anderson in Houston, Texas. Three years ago, this drug didn't even exist, I'm one of the lucky few who get to try it! When this drug eventually stops working, my hope is that a new trial of a different cancer drug will need to be tested, so I will go on that. Until then, my only wish is that I remain stable on this current drug.
I am participating with Joe in this tournament with the hope that more people will become aware of lung cancer and start talking about it with others. We will need a community of people to start putting pressure on those in DC in order to be able to make things to change. Here are the sobering facts:
Most of those diagnosed with lung cancer are Stage IV with a 5-year survival rate of 4-6%, this is the lowest survival rate of all cancers. Yet, more people die of lung cancer than any other cancer. 80% of those diagnosed are former or never smokers, only 20% are current smokers. It's time to end the stigma and support lung cancer research, no one deserves to die of cancer.